Sexy Secrets to a Juicy Love Life!
Special Announcement: Sexy Secrets to a Juicy Love Life!  Another International Best Seller!
I've had the privilege of participating in two international best-selling books, Hot Mama in (High) Heels and Living Without Limitations – 30 Mentors to Rock Your World. I'm very excited to announce my 3rd anthology called Sexy Secrets to a Juicy Love Life! that hit Best Seller status in under five hours after release! This book is hot, hot, hot! 
My colleague and friend, Lorii Abela, is a matchmaker and expert on soulmates. She knows there are many factors involved in finding "true love" and invited me to participate in her anthology. The book is now available and I can't wait to tell you what it's all about!
Lorii found 28 other experts on love and relationships – personal coaches, matchmakers, dating coaches, and me – to collaborate on a comprehensive guide to going from the dating game to a fulfilling relationship. Collectively, the authors have decades of both personal and professional experience, which are pulled together in Sexy Secrets to a Juicy Love Life!
In Sexy Secrets to a Juicy Love Life, our group of experts can equip you with what you need to transform yourself into the best you. You'll read exercises you can apply immediately, techniques the authors have personally used to solve their own concerns, and also some of the stories of their clients who became successful after learning and implementing their teachings. You have 29 chapters and 29 different viewpoints on how to break through into a place where you are open to love – and the kind of love that is right for you! So, if you have been frustrated in your quest for that right person, you must get this book.
See the book video trailer to check out each co-author and their chapter contributions to this book:
Money can be the biggest reason relationships and marriages end. Why not start it off right by becoming money savvy? My chapter is called Get the Money AND the Man – Financial Empowerment is Sexy! My chapter includes tips on looking out for red flags when it comes to money AND my own HOT tips to set you on the path of becoming financially empowered!
Here is a video I put together about the book and my chapter…
THAT'S NOT ALL! There are thirteen FREE gifts for purchasing the book…including a FREE 30 minute money chat with me! If you haven't purchased the book yet, go to Amazon.com to purchase, then go to the website sexysecretstoajuicylovelife.com/sexy-gifts or the Facebook page to email your receipt and receive your FREE gifts! Here's a sample of the FREE gifts!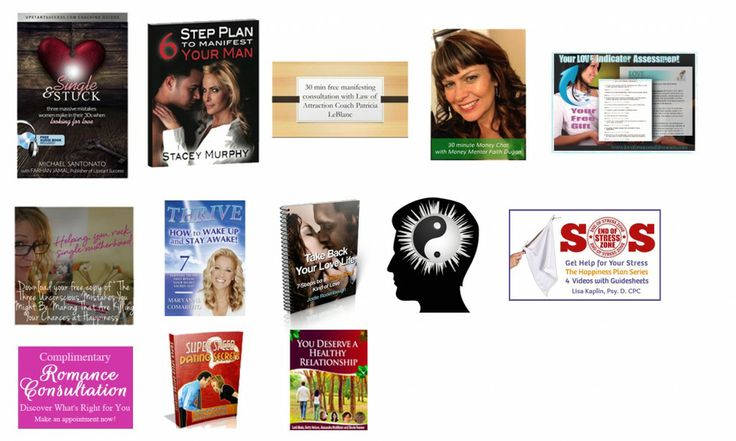 There is no reason you have to experience the pain and frustration of relationships gone bad and the loneliness of not having someone in your life! There are lots of reasons for not being in a relationship, and Lorii Abela has identified at least three ways women can sabotage their own efforts to find the right person. But there is a lot more to it than that, so Lorii decided to find the best dating coaches, life coaches, matchmakers, and other experts to figure out those Sexy Secrets to a Juicy Love Life!
We are in an age where everything moves fast. A woman has a lot to learn in terms of loving self, finding love, dating and keeping the man she loves. All of this has to be done quickly, and the only way to do this is to learn from the mistakes of others, rather than making them yourself and learning the hard way. Sexy Secrets to a Juicy Love Life can provide you some of the crucial tools to enable you to find love and fulfillment. 
Definitely check out the book website sexysecretstoajuicylovelife.com  for more information on the book, co-authors, gifts, and videos.
Also, check out my Google Hangout video with Lorii Abela as she interviews me about how money affects relationships plus some pointers for singles how to prepare and avoid financial problems before starting a new relationship!
Listen to my radio interview with Helen Woo on her show "Self Aid Success Stories" about the book and my chapter Get the Money AND the Man
The journey to a fulfilling long term commitment can be a long one, but this book can provide a few shortcuts. Take your first steps with Sexy Secrets to a Juicy Love Life and start learning how to make your life – love – and money…all you want it to be!
It's available right now on Amazon: