Is it possible to develop a

HOT

, SEXY relationship with money and attract money now?

Do you have a dysfunctional relationship with money?
Do you lie awake at night worrying about paying the bills?
Are you an emotional spender?
Are you unsure how you're going to make ends meet?
Does the lack of money leave you feeling anxious?
Do you feel overwhelmed and confused when it comes to your money?
Are you ready to change your money story? 
Wouldn't it feel wonderful to have a healthy, thriving, sexy relationship with money and attract money now?
That sounds like

FREEDOM

to me!
Many of us have grown up with a poverty mentality and fears stemming from the "lack of" money…passed down from our well-meaning parents and adults. It also doesn't help that the media feeds into this frenzy along with the current state of the economy. I have found so many people that have feelings of fear, guilt, and shame around money (even subconsciously)…which are NOT conducive with attracting money into your life! It's a tricky process to turn this around but it CAN BE DONE! I have made it MY MISSION to help people transform MONEY MAYHEM into MONEY MASTERY!
I have created a FREE video series with bite size money tips to transform your relationship with money!
Check out the first video here:
Too much financial information thrown at us all at once is hard for our brains to take it all in. I really want you to GET this information so this is why I chose to send out bite size videos to my audience to give out short bits of financial information. I will be sending out short videos on different money subjects every week! Feel free to subscribe to my

YouTube

 channel, my email list, or check my blog; whichever you prefer! Come with me on this journey for YOUR financial transformation! I love seeing people thrive financially personally & professionally…and I can't wait to add you to my next

SUCCESS STORY! 

Also….feel free to

email me

 to ask ANY money questions you may have. I would love to answer your questions in one of my upcoming videos!
Free Stuff!
Do you  like FREE stuff as much as I do? Free stuff to help us live a happier, empowered life is even better!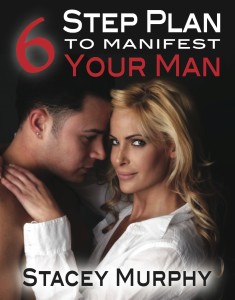 You can't have money without LOVE! I've had the joy of partnering with my friend & colleague, Stacey Murphy, on the International Best Seller, Sexy Secrets to a Juicy Love Life book…and I'm excited to tell you about the FREE GIFT she wants to share with you! She's a Certified Intimacy Coach, Love Mystic, Sex Guru, and a student of The Law of Attraction. She's the founder of Blissful Lotus School of Loving Arts and theSeduction Goddess Academy. If you've ever felt lost, or wondered what you have to do to attract the right man in your life…well wonder no more. My friend Stacey will show you how in her 6 Step Plan to Manifest Your Man! This workbook is packed with powerful tools using the Law of Attraction to manifest the relationship you desire, find true love and sensual joy! NOW is your time to release those stubborn blocks, align yourself to love, embrace your seductive charm to attract YOUR man! Click here to claim your gift!